What is ISO-27001?
ISO-27001 is an internationally recognized standard for Information Security Management Systems (ISMS) for U.S. businesses selling to customers outside of the country.



This certification is essential for service organizations handling customer data, assuring customers and partners of their commitment to cybersecurity and privacy.

An ISO-27001 audit examines the implementation of up to 146 controls to ensure the continuous confidentiality, integrity, and availability of information. Click here to read more about what is ISO 27001.
Why Get ISO-27001 Certified?
The primary aim of ISO-27001 is to ensure the continuous confidentiality, integrity, and availability of information within your organization - all while ensuring legal compliance.

Being ISO-27001 certified is a significant feat with an investment of time and resources, but your investment will pay off.



BEMO Handles It All
We handle both the achievement of your ISO-27001 Compliance as well as the continual maintenance of it, giving you the piece of mind to sit back and focus on your actual work.
BEMO handles the entire process of attaining your SOC 2 Compliance:
Free Migrations to M365

Complete audit process

3rd Party Penetration Testing

Development of IT Compliance Policies Handbook

Achieve Framework Assessment and Certification with a BEMO Compliance Engineer
BEMO handles all the ongoing maintenance that goes into maintaining your SOC 2 Compliance:
Quarterly Compliance Review

Annual Audits & Penetration Testing

Annual IT Compliance Policies Handbook updates

Continuous Compliance Monitoring Software

Dedicated BEMO Compliance Team to maintain your 72 hours compliance SLA
We also offer a variety of other compliance solutions.
Visit our webpage to learn more about them and start your journey!
The Three principles of ISO-27001
ISO-27001 evaluates the implementation of policies and controls such as Risk Assessment, Risk Treatment, and Continual Improvement. All of them built on the foundation of the CIA triad: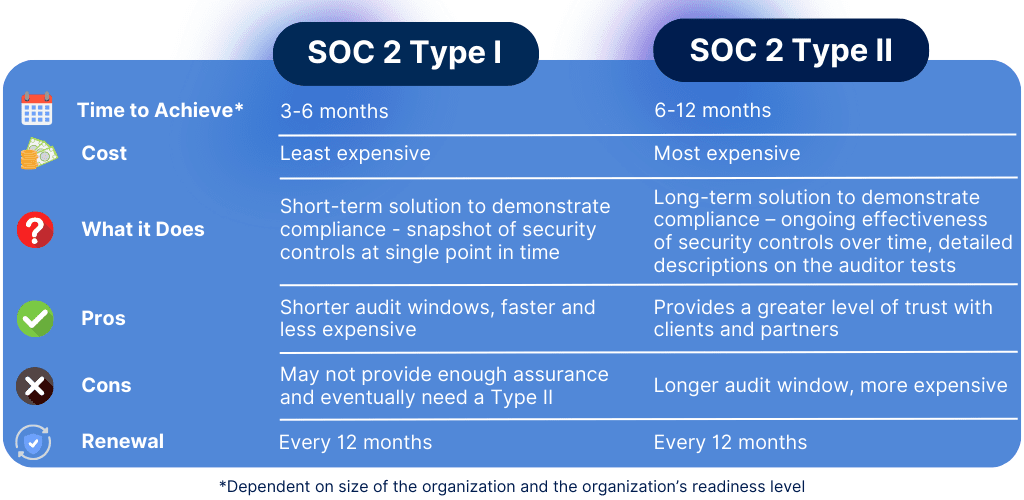 Start your compliance journey with BEMO today

Free Download - BEMO ISO-27001 Solutions Brief
Experience a stress free achievement of ISO-27001 while BEMO navigates the world of compliance for you. Download here your free brief to get all the details on what our ISO-27001 Solution entails.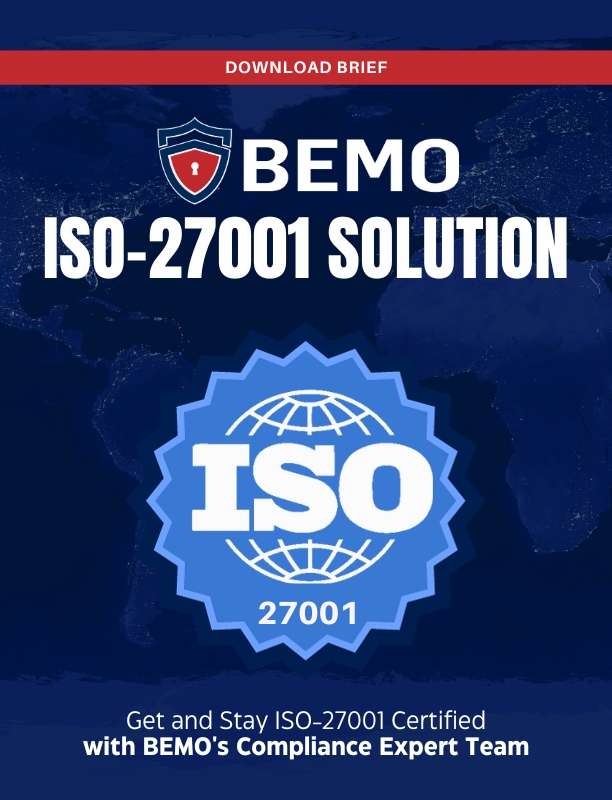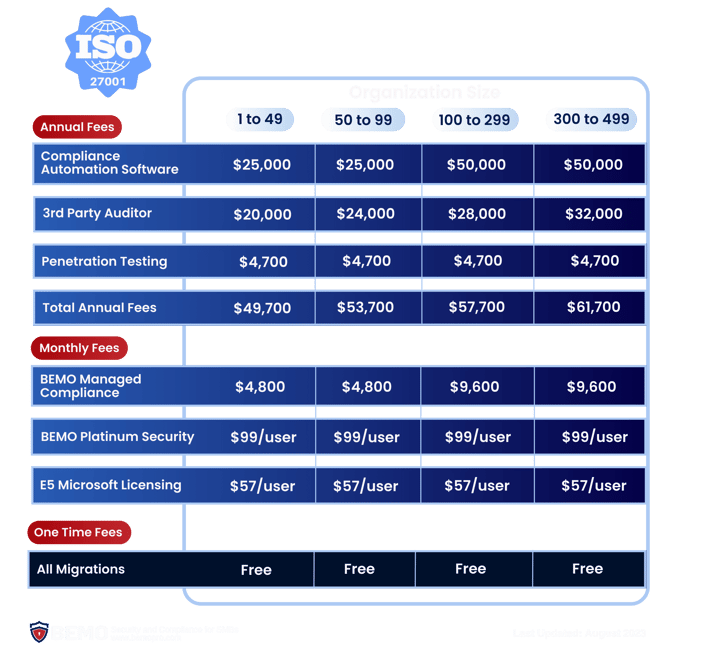 Become a Compliance Pro Yourself
Check out our most recent compliance blog posts, written and researched by our experts.
Stay always one step ahead of the game!