Migrate from G Suite To Office 365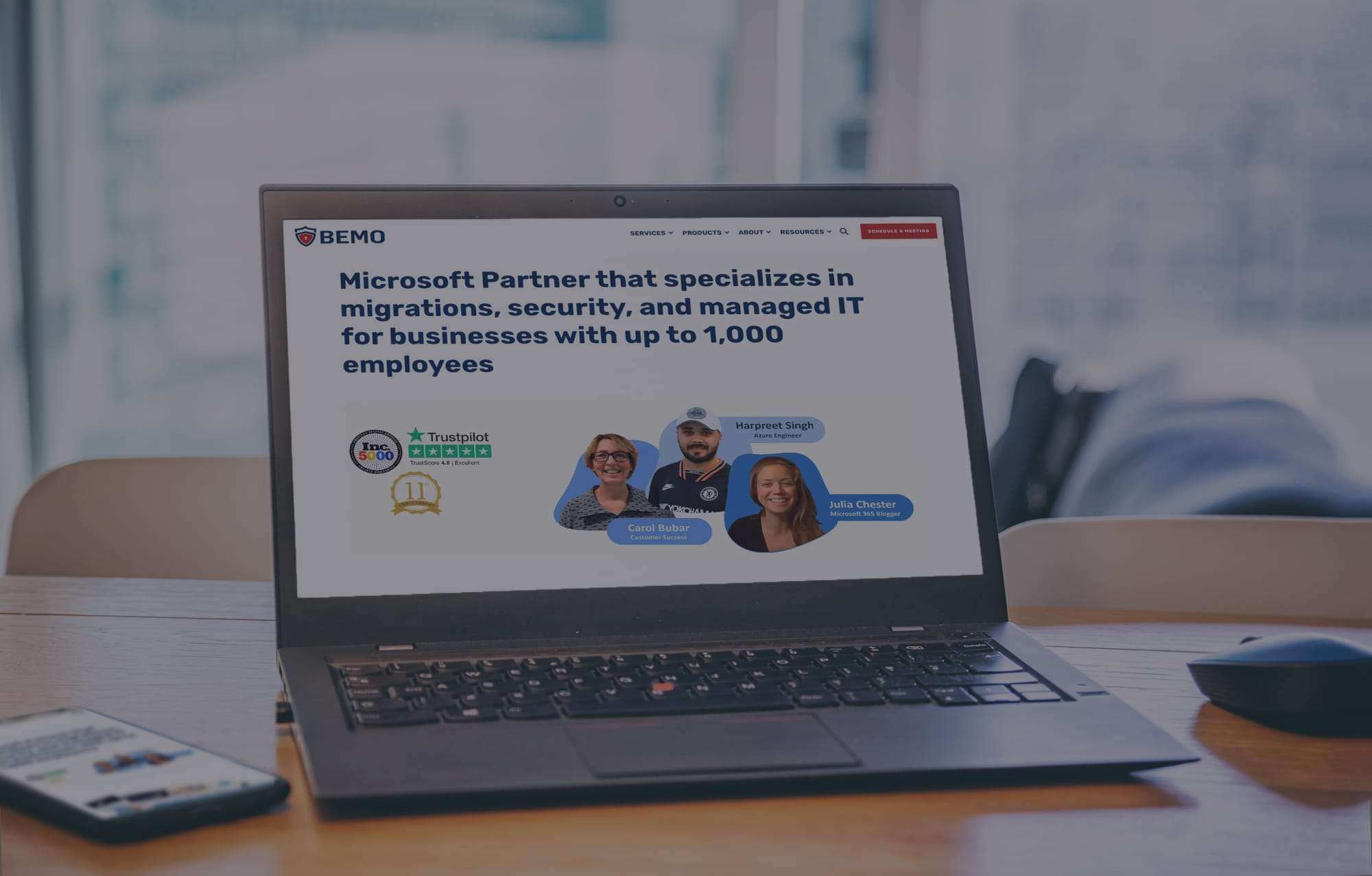 Less power.
Less

security.
Less support.
Make the switch today.
While there are certainly new kids on the block, Microsoft has been the gold standard since way back when. Still, a sleeker design, or a (seemingly) more user-friendly interface was appealing and suddenly you found yourself a G Suite convert. Things were fine until they weren't and you realized you had a question or a concern. You contacted support and it was handled immediately, right?

More often than not, wrong.

With Office 365, not only will you and your staff be more in tune with the familiar tool but when you need help, your Microsoft Certified Partner (like BEMO) will be there to help.

Maybe instead of design, you started up with G Suite because you were looking for a great collaborative tool. There's no denying that G Suite is a sweet (we couldn't help ourselves 😉) deal. Yet as your company and its legal and security obligations grew, you outgrew G Suite.

Thankfully, Microsoft also excels (see what we did there?) in collaboration. Plus, with best-in-class security, tons of apps to choose from, and top-notch customer service, there's really no comparison.

If you're here, you don't need us to tell you the benefits of Office 365 vs. G Suite. You need to learn how to migrate! Use this page as your launchpad for everything you need to know to switch from G Suite to Office 365 or have our pros lend a helping hand 👬
G Suite to Office 365 Migration Cost Calculator
Don't want to talk to sales? Fill out our calculator to get your personalized quote. Ready...set...go! Let's see how fast you can fill out this calculator. HINT: We bet it'll take you less than 2 minutes. Crazy, right?
Our calculator means you don't need to talk to Sales to understand your personalized pricing. Still, if you'd prefer to speak to someone, please don't hesitate. Click on the chat button in the bottom right-hand corner of your screen and we will be right with you!
Interviews with our G Suite customers are underway! Check back soon to watch interviews and read what they had to say about the process below 👇